TAKE STEPS TO ALLEVIATE HUNGER IN rWANDA
Choose to walk 30 or 60 miles in one month as a fundraiser for Africa New Life's Food and Care Program.
Africa New Life's school lunch program is changing lives one meal at a time by serving daily nourishing meals to students at the schools we manage. We aim to see that all students receive healthy lunches that can keep them growing and learning regardless of what's available at home! You can help us accomplish that goal!
An average meal in Rwanda costs $0.83, which means $25 provides food for a child for a month (30 meals). When you decide to participate in a Miles for Meals fundraiser, you are taking steps to alleviate hunger in Rwanda.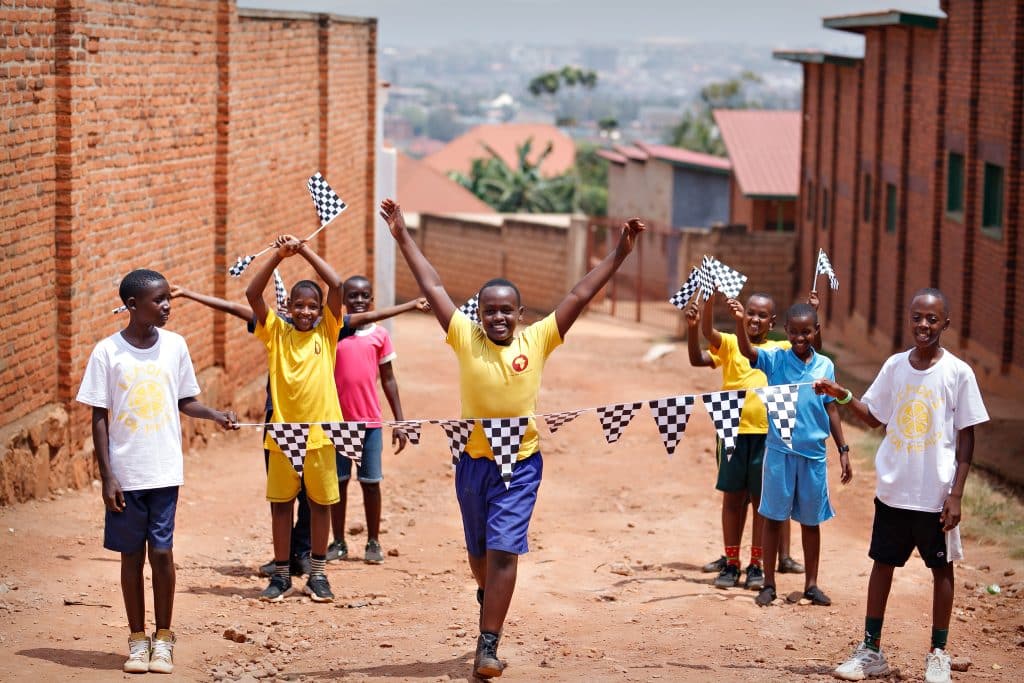 When you fill out this form, we'll send you a free toolkit for you to use during your fundraiser!