THE NEED
Education breaks the cycle of poverty by preparing students for the job market and equipping them with employable skills, leadership abilities, and more. A post-secondary vocational or university education puts Rwandan students far ahead of the curve and equips them for the best jobs in their country!
Unfortunately, university is prohibitively expensive for the students that Africa New Life serves. The college scholarship programs exist to help hard-working, deserving students continue their education and prepare them to become leaders in their country.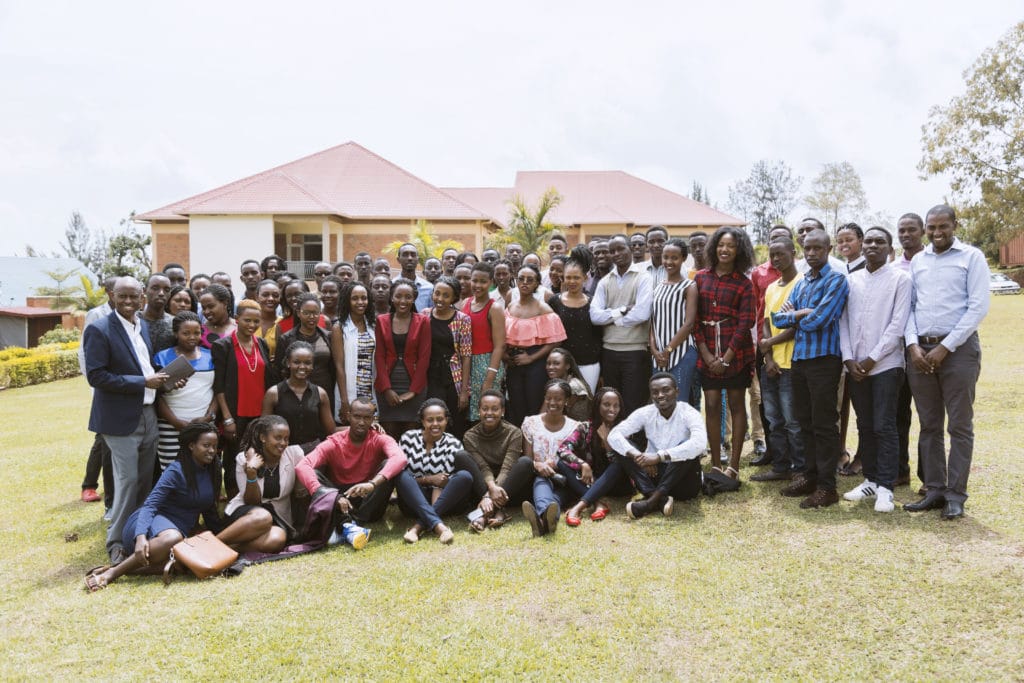 The estheR college scholarShip program
For young women, post-secondary education is key to reversing the cycle of poverty, providing knowledge, skills, confidence, and a competitive edge in the Rwandan job market. Completing a university degree can propel women into positions of leadership in business, nonprofits, and government.
The Esther College Scholarship Program provides a university education for young women who demonstrate strength of character, leadership, and academic rigor, and who need assistance with college tuition and some living expenses. Recipients are required to attend activities hosted by Africa New Life Ministries including participation in leadership, entrepreneurship, discipleship, mentoring and professional development training. Scholars are also required to volunteer their time to improve their community through service.
The scholarship is competitive and open to both sponsored and unsponsored young women who meet the academic requirements. Top candidates are interviewed and those who best meet the program criteria are given scholarships. Since the program was started in 2007, over 40 have graduated and started their careers. There are currently 58 young women in the program.
Click Here to Give to the Esther College Scholarship Program
THE SCHOLARSHIP FUND
The dreams of sponsored students are big. Some want to become doctors, engineers, lawyers, political leaders and all kinds of careers. The clear path for them to realize their dreams is a university education; yet the cost associated with this level of education is high. It costs two to five times more to put students through a year of post-secondary education (university or a vocational program) than a year of secondary (high school) education. Relatively few scholarship programs are available within Rwanda, and few parents of our students can find the funds to continue their student's education after secondary school. The difficult reality is that many bright, hard-working, deserving young people who desire to go on to post-secondary education cannot afford to do so.
In response to this challenge, Africa New Life introduced a scholarship program at the beginning of the 2015-2016 academic year. We selected 50 young people who were consistent with their discipleship, committed at church, receiving good grades, and acting with discipline. In addition to receiving university tuition and a small stipend, these students attend a discipleship class every Sunday after church, receive monthly leadership training, and attend an annual revival camp. The original 50 students have completed their studies, and have been equipped to find good jobs and help lead in their communities and country.
Your gift to the Scholarship Fund will allow us to provide opportunities to other top-performing students who would succeed at university but cannot afford to go without a little extra help.
Click Here to Give to our Scholarship Fund