New Life Christian Academy – Kayonza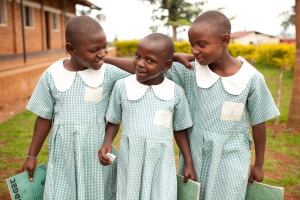 Circled around a pile of dirt in 2002, 30 children gathered to pray. Closing their eyes, they prayed sincerely that God would help this land become a school for them. In 2003, New Life Christian Academy in Kayonza opened its doors.
New Life Christian Academy is a school based on the idea that the poorest children can perform just as well as those from wealthy families if given the opportunity.
Today, more than 600 children from impoverished families attend the school. In 2011, New Life Christian Academy's secondary school tested as the top secondary school in Rwanda among 1,061 schools, and it consistently ranks well every year since.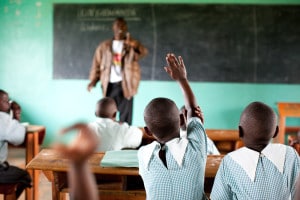 Construction on New Life Christian High School, a boarding school on the same campus, was completed in 2014. This school fulfills a dream to provide students the opportunity to continue their education with the best teachers, resources and curriculum available in Rwanda.
NEW LIFE CHRISTIAN HIGH SCHOOL – BUGESERA
In summer 2017, a Builders Without Borders team partnered with community members to build the structures for a new high school in Bugesera. New Life Christian High School will be a day school for secondary (junior high and high school) students from around the region and will offer the same high quality of education as our flagship school in Kayonza. Final funding needed for start-up and hiring of teachers came in during the 2018 year-end season. The school is on track to open in time for the start of the new school year in January 2020.