PROFILE: KAGEYO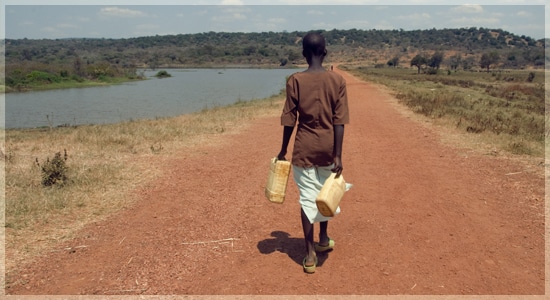 Kageyo is a resettlement village about three hours east of Kigali. After the first genocide in Rwanda in 1959, thousands of people fled the country and settled in neighboring countries, including Tanzania. They established lives in their new countries – finding jobs, building homes, purchasing livestock. In 2007, the Tanzanian government demanded that all refugees return home. Virtually overnight, thousands of Rwandan refugees were forced to pack what they could carry and return to Rwanda. More than 450 families – 3,000 people – settled on the border of Rwanda's national game park, Akagera, on land the government set aside for them. This is the community of Kageyo. The Rwandan government built homes for many of these families, but food is scarce and jobs are non-existent.
AFRICA NEW LIFE IN KAGEYO
Africa New Life first began short-term relief ministry to Kageyo in 2007, and then began a child sponsorship program there in 2009 at Rwisirabo Primary Public School. In 2012, the Rwandan government asked us to take over operations of Kageyo Public School. Sponsored children now attend schools managed by Africa New Life, where they receive some of the best education in the country. Because most children live in extreme poverty, lunch is served at school each day. There are few jobs in Kageyo, so most parents are unemployed. Africa New Life also has a church in the community.
PROJECTS IN KAGEYO
When Africa New Life took over the operation of Kageyo Public School in fall 2012, hundreds of children already attended the school. We were able to use special funds to pay for those children to attend school through the end of 2012, but in 2013 more than 400 children need to be sponsored. Will you sponsor a child in Kageyo? Click here to sponsor a child in Kageyo.
EXPERIENCE KAGEYO
This ministry update from 2010 offers scenes from Kageyo and gives an idea of the community's needs.
SPONSOR A CHILD IN KAGEYO
KAGEYO ON THE MAP