Questions?


Call us at (866)979-0393
Questions?
Call our office at (866)979-0393
Let Every Child Dream
SUPPORTING FAMILIES CREATES GENERATIONAL IMPACT.




While educational sponsorship is at the heart of Africa New Life's work, we understand it takes a thriving community to truly transform the lives of young people in a way that empowers them to carve a path out of poverty. We want this transformation to be long-lasting, creating a stable life for future generations. Families like yours who come alongside Rwandan families through sponsorship are essential to this future-focused vision!  
Your family can open the door to help another family enjoy a strengthened relationship with Christ, have access to better nutrition, and experience the peace and confidence of knowing that their children and their community as a whole will experience a more secure future.  
 When your family equips a student to thrive through sponsorship, you will have a front seat view of the good things God has in store for entire families and generations to come! 
Come alongside a family in Rwanda by sponsoring a waiting student today!
"I am of old age; I want to know that they will stay in school when I am gone. When the child gets sponsored, it's me being helped."

— Banabas's Grandmother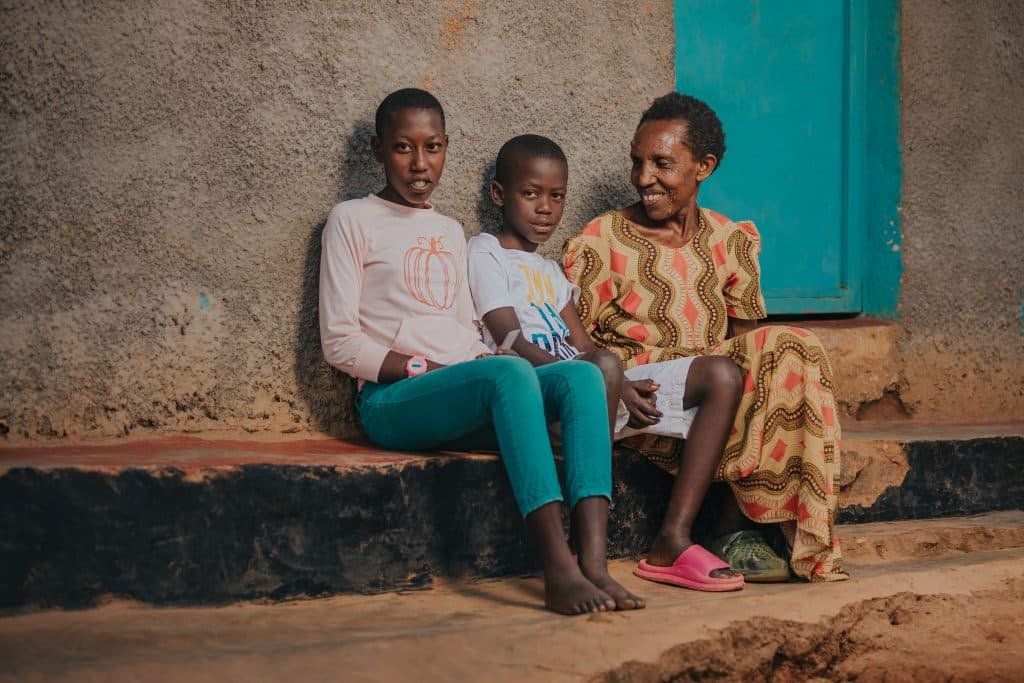 Ten-year-old Banabas lives with his grandmother and three siblings in the outskirts of Karaganzi. He loves to play soccer and dreams of becoming a doctor when he grows up. His parents abandoned their children when they were younger, and Banabus has been in his grandmother's care for five years.
His grandmother worries about what will happen to them as she grows older.
"Right now, our needs are few because the children are still young. But I am worried, if they keep growing, if I will be able to afford their expenses."
Banabus's grandmother sells salt, soaps, and mandazi (fried bread) at local markets to provide for her grandchildren, but it doesn't earn much. Some days there's no income at all. She wants to see her grandchildren growing well and having the opportunity to complete an education. She knows this will be their ticket to a better life—and will bring peace of mind to her.
"I am of old age; I want to know that they will stay in school when I am gone. When the child gets sponsored, it's me being helped."



Support a family and sponsor a student like Banabas today! Or click to read more about sponsorship with Africa New Life.
In Rwandan culture, when one family flourishes, they reach out to help their neighbors. We have seen, time and time again, that when families are given the tools to improve their own circumstances, they then make a difference within their communities in more ways than we could have imagined. For this reason, each Africa New Life community includes, among other supports, a church plant with a biblically-trained pastor, a Child Welfare Officer and local sponsorship staff, and access to a caring community nurse. In Rwanda, churches are the heart of a community, and church staff in Rwanda are actively connected to their local community members' needs, specifically those struggling with sickness or poverty. This is just one example of how sponsorship supports not just students but also their families and communities.   
Learn more about Africa New Life by clicking below!
Africa New Life Ministries International (USA) is accredited through the Evangelical Council for Financial Accountability.