About the climb
In February of 2023, two teams of Africa New Life friends and supporters will hike their way to the summit of Mount Kilimanjaro in support of Africa New Life's Food and Care Program. Each year, these teams raise vital funds that support Africa New Life's students and communities with nutritious meals and food provisions. When our 2020 Kilimanjaro team raised $122,000 for our Food and Care Program, they had no idea how their efforts would be critical to our emergency COVID-19 relief efforts just a couple of months later! We are full of joy and anticipation for all that our 2023 Kilimanjaro expeditions will accomplish!
THE POWER OF FOOD
Each year, the Food and Care Program provides more than 1.5 million meals to Rwanda's children and families, and last year during the food scarcity caused by COVID-19, we provided meals and food packages to our students and their families. Supporting the Food and Care Program ensures that lunches will continue to be served in our schools and provided to families who need them most, and that students all across Rwanda can focus well at school and pursue their dreams!
THANK YOU TO OUR CORPORATE SPONSORS: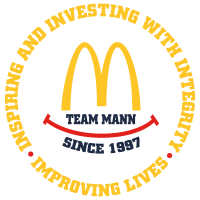 Participate from America!
Start your own Facebook fundraiser and raise funds for the Food and Care Program alongside our Kilimanjaro teams!