Questions?


Call us at (866)979-0393
Questions?
Call our office at (866)979-0393
Let Every Child Dream
THE FUTURE STARTS WITH YOU
THEY'VE WAITED 3+ YEARS. END THEIR WAIT TODAY!




Time and time again, we have witnessed that education is the key to helping children and their families break out of the cycle of poverty. When students in poverty only attend school sporadically—or not at all—it breaks down their confidence, causes them to fall behind, and risks the future they dream and work for. But if they can attend school consistently, they have the power to break the cycle of poverty for themselves AND their families. And with an educational sponsor through Africa New Life, all this becomes possible.
Right now, there are more than 100 students in our sponsorship communities who have waited 3 or more years for a sponsor. Local Africa New Life leaders in Rwanda registered these young people for sponsorship during or just before the pandemic, and we have yet to find them sponsors. It's been a long wait; the inconsistency, unknowns, and all the challenges of poverty continue to hurt them. These students are more than ready to see their dreams become reality. And YOU can end their wait.
The future starts with you. Sponsor a waiting student today!
"Not being able to stay in school hurts me and takes away my confidence. Getting a sponsor would give me strength and the zeal to study hard so I can achieve my dreams."

—Maureen
"I DREAM TO BUILD A HOME FOR MY FAMILY"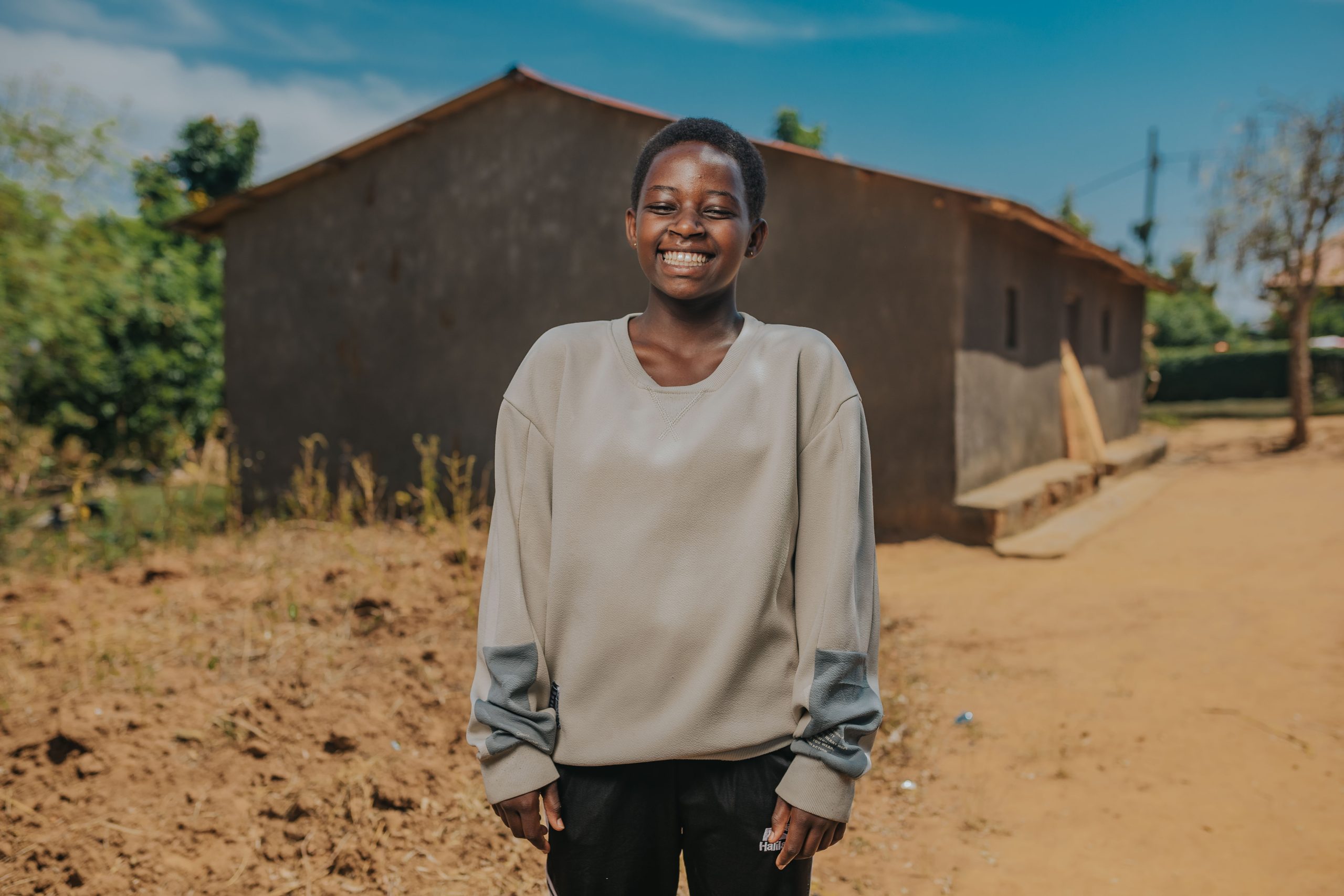 Maureen is a passionate young woman in Primary 6 (6th grade), the 10th child in a family of 12 siblings. She dreams of being a doctor or a pilot when she grows up.
To pursue her dreams, Maureen knows that she first needs to complete her basic education. But her mother struggles to pay for the necessary fees and materials. Maureen attends classes as much as she can, but when the money runs out, she has to leave school and she falls behind in her studies. For this reason, Maureen longs for the consistency that an educational sponsor would provide for her.
"The challenge of not having a sponsor is that sometimes when others are studying, but I have to leave class, it hurts me and takes away my confidence. Getting a sponsor would give me strength and the zeal to study hard so I can achieve my dreams. Once I am done with school, I dream to build a home for my family and live peacefully with them."



Maureen's mother is the sole breadwinner for her large family since their dad abandoned them years ago. The family survives because of the mercy of relatives, and the house they currently live in belongs to an extended family member. To sustain her children, Maureen's mother knits bottle covers and sells them at a local market.
"I sell every cover for 2000 francs. On a good day I am able to sell two cover and make 4000 francs, on a bad days I sell none. I wake up at 3am and start knitting the covers, as it takes more than six hours for one cover to be well done and ready for the market."
Maureen has been on the sponsorship waiting list since 2019. All these years, she has watched as others in her age group are able to get ahead in their studies while she misses classes and can only attend when there's enough money. She feels inferior and discouraged, and she knows she's missing key material. She also sees the burden her mother carries, trying to fend for the whole family alone. 
"I want to get a sponsor so they can help mum to pay my school fees; also, I would like to study at a good school so I can be someone in future."
Maureen's mother agrees wholeheartedly.
"Sponsorship helps a lot; it takes away a burden from you. I would be happy if Maureen got a sponsor. It would help her to study well."
Maureen is ready to embrace a future full of hope. She's already working hard to pursue her dreams—but she needs a helping hand to ensure she can stay in school consistently. YOU can help make the difference for students like Maureen and their families through sponsorship.
Learn more about Africa New Life by clicking below!
Africa New Life Ministries International (USA) is accredited through the Evangelical Council for Financial Accountability.