WHY SPONSOR A CHILD?
At Africa New Life, we believe that access to education is the key to helping children break out of poverty. For that reason, educational sponsorship is the heart of our ministry. Today, 10,000 students are sponsored across Rwanda. Their sponsorship means they can attend school consistently and are equipped with the materials and support needed to succeed. By sponsoring a child, you help to break the cycle of poverty in Rwanda.
You free a child to dream.
HOW SPONSORSHIP WORKS
Sponsorship helps families by assisting them with school fees, which allows them to pay for other expenses. Sponsored students receive a school uniform and scholastic materials. They are encouraged to attend monthly Center Days, where they enjoy a meal, play games, and hear about Christ, as well as an annual Christian camp. Sponsorship additionally covers basic medical needs that fall outside of government-sponsored insurance, so sponsored students have a greater access to health care. By coming alongside a student and their family through sponsorship and prayer, you help transform lives in an entire community.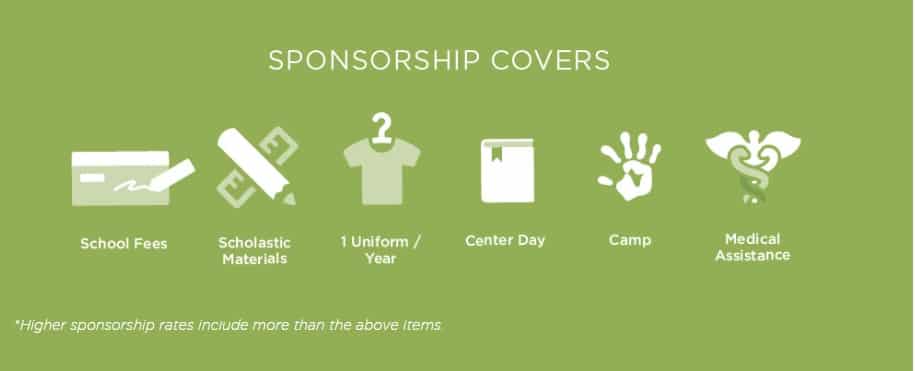 As a sponsor, you have the opportunity to play an important role in a student's educational and spiritual journey. We desire for all sponsors to build relationships with their sponsored students through writing letters, ordering gifts, or even traveling to Rwanda. We hope the impact of sponsorship stretches far beyond the borders of Rwanda, to your heart, your family, and your community.
Sponsor a child in Rwanda today by clicking the button below!
Sponsor Now
Sponsor Now
Sponsorship offers children in Rwanda the opportunity to attend school and experience the love of Christ. Are you called to be a sponsor today?
Our Impact
Founded and run by Rwandans
10,000 children sponsored
More than 370 post-secondary students supported
576 students enrolled at Africa College of Theology
2.5 million meals provided annually
2nd largest private hospital in Rwanda
SEE SPONSORSHIP IN ACTION
Our 2019 sponsorship video, created by filmmaker Ryan Youngblood, depicts the transformation sponsorship created in Winnie's life.
[vimeo id=335257267 mode=normal]
LEARN MORE ABOUT SPONSORSHIP
Want to know more about sponsoring a child in Rwanda? Read our sponsorship Frequently Asked Questions.
For more information about sponsorship, contact the sponsorship team at students@africanewlife.org or 866.979.0393.